World Handycap System (WHS)
World Handicap System (WHS) from 2020/2021:
The most important innovation for all players is that from 2021 all single stroke play tournaments will always be handicap-relevant during the playing season. Thus nobody has the possibility to arbitrarily change single stroke play tournaments as "not effective". Since only the eight best of the last twenty results of a player are used to calculate the handicap index, the poorer twelve rounds do not affect the handicap index.
The World Handicap System (WHS) will be introduced worldwide from the 2020 season and will replace the existing six different handicap systems. Different systems are used in parallel worldwide, which makes a fair comparison of gaming performance impossible. This then globally uniform system enables golfers to play and compete on a fair and equal basis. Every game result and every course worldwide can thus be objectively compared to one another. Germany will grant players a transition period in 2020 and will finally introduce the WHS from 2021.
The World Handicap System is very similar to the current handicap system of the USGA (United States Golf Association). Accordingly, the change in the US is marginal, while European golfers have to get used to far more changes.
According to the WHS, the handicap is calculated based on the average of the last 20 laps. A requirement for receiving a handicap is at least three official scores per player. The WHS then derives an average value from the eight best results.
The following factors play a role in the calculation:
the course rating (degree of difficulty of the course played),
the slope (values ​​for converting the handicap into the handicap of the course)
the standard slope of 113
and optionally the external circumstances (weather conditions) of the round (s) played.
The basis for calculating the handicap index is the difference score. The following formula is used to calculate the difference score:
(Game result - Course Rating) x (113 ÷ Slope Rating) = Difference Score
The eight best results from the last 20 handicap-relevant rounds count. A general formula for converting the DGV specification into a WHI is not yet available. This is difficult because the two systems have different calculation bases. The WHI is intended to depict the golfers' skill levels as precisely and up-to-date as possible.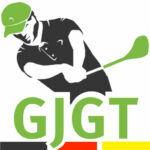 (C) 2020 - All rights reserved. This text is protected by copyright and may not be copied or passed on, either in its original form or in a modified form, without the prior written consent of GJGT.